This blog is an open publishing platform dedicated to issues that address the intersection of politics with the areas of visual culture, design and media in the Arab world.

You can share your thoughts by posting a short text and/or image(s).

Images may be posters drawn from this archive, or found images and graphics (still or moving) of a political nature, or images of your own work related to the subject.

Text contributions can vary from reflective short essays, to informal observations, reviews, commentaries, to information about a project you are currently working on and related inquiries.
FROM THE ARABIC BLOG

الجيش فوق الجميع
7/26/2013 1:51:48 PM

سنوات الحرب الأهلية.. في الـ"كوميكس" لينا مرهج
4/13/2013 3:39:53 AM
MOST POPULAR BLOG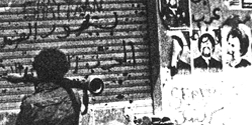 Title of the Reviews goes here iflongTitle of the Reviews
12 Sept-20 Oct 2009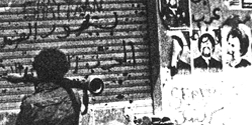 Title of the Reviews goes here iflongTitle of the Reviews
12 Sept-20 Oct 2009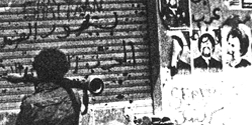 Title of the Reviews goes here iflongTitle of the Reviews
12 Sept-20 Oct 2009